Assets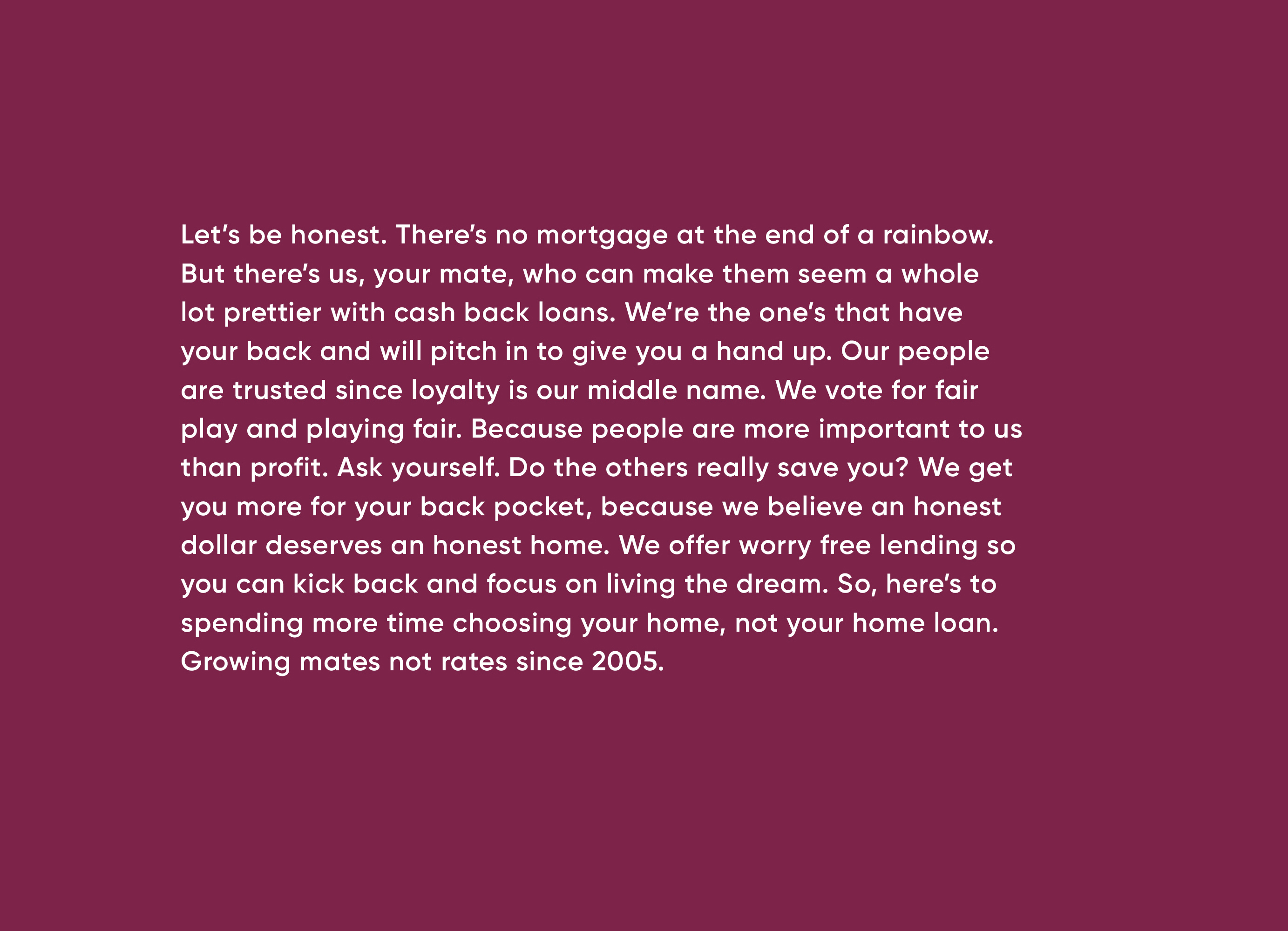 ︎Brand Guidelines
Services
Website copy
Tagline
Brand research
Copy direction
EDM
Mates Rates Mortgage Brokers
– Home Loan Specialists
Mates Rates branding had always sold the what and how—the facts and figures. Flipping the script, we linked the missing piece through connection to their 'why'—spending more on the moments that matter.
A blend of corporate intelligence and subtle hints of the Australian tongue was crafted through tone of voice to reflect their brand personality and philosophy.
In their own words
"In carefully blending our unique brand characteristics, André has consistently delivered on our content requirements with a quick turn around across various channels.
We value his ability to write persuasive and creative copy that doesn't look or feel like a hard sell."
– Trent Lee, Founder & CEO, Mates Rates Mortgage Brokers